NCEA Review – End of public engagement
On 27 May, the Minister of Education, Hon Chris Hipkins, launched the NCEA Review to the public and asked New Zealanders to have their say on the future of NCEA. The public engagement phase has just closed almost five months later on 19 October.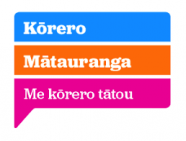 We asked all New Zealanders to share their views and experiences of NCEA – the challenges, the successes, what they like, and what we can do better. We wanted to make sure that everyone's voice has been heard.
We have seen a phenomenal amount of interest and engagement, with conversations about NCEA happening all across the country from many diverse voices. Thank you to everyone who has participated.
Over 16,000 people engaged directly in the NCEA Review, with 8,058 filling in a survey or detailed submission. Approximately 8,000 people attended a workshop, meeting, hui, fono, focus group, in-depth interview or debate.
Read more about the public engagement on NCEA