Exemplars for Level 1 2024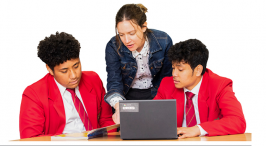 We're working with NZQA on the development of Level 1 student exemplars. It will take time to build a complete suite of exemplars across all Level 1 subjects.
You will still be provided guidance for achievement standards where full or partial exemplars aren't provided.
An expected student response will be given for internally assessed standards.
A sample assessment item will be provided for externally assessed standards.
We will update you as exemplars are developed. Updates will be shared in the Te Poutāhā | Curriculum Centre School Update and at NCEA Education.
Support is also available from NZQA School Relationship Managers and NCEA Implementation Facilitators based in your local ministry office. You can find the contact details for your local office here - Local Ministry offices.
If you have a question or comment, please contact us at ncea.review@education.govt.nz